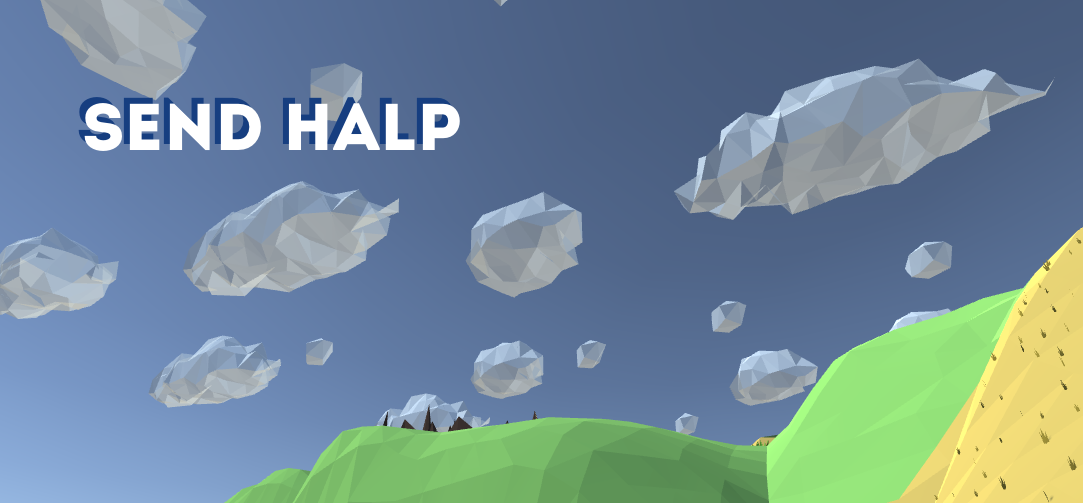 Send Halp
A downloadable game for Windows and macOS
You've found yourself on a shore of a lonely island. Sounds familiar, isn't it? What are you doing here? Where did you come from?
It doesn't matter anymore! Now your goal is only to survive and get out from here!
This game wouldn't take you by the hand and tell you all the secrets at once, so you'll have to sweat a bit under the burning sun and walk around this place, gathering anything you can, trying to make use of it. Don't forget to find something to eat and - most importantly, hurry up! Your rescuers won't wait for you forever!
Install instructions
The archive contains two versions of the game for MacOs and for Windows x64.
If you have a Mac:
- open your command line and execute the following:
chmod a+x SendHalp.app/Contents/MacOS/*
You might also have to tell your computer security system that it's safe to run the application. Go to System Preferences -> Security & Privacy -> press the button «Open anyway» next to the line «SendHalp was blocked from opening because it is not from an identified developer.»
After that just double click the application file in the folder and enjoy!
If you have a Windows machine:
- Run the .exe file to start the application!